Along with the first snow, the first echoes of the New Year's mood appear, which means that you need to get ready for parties now. Using the example of a new collection from our young and promising Ukrainian brand, we will show you how to create stylish looks for a variety of occasions. Get ready to shine!
Chicks in checkered
The checkered pattern is one of the main hits of the season, which harmoniously fits into both business and smart looks. Nowadays, different types of cells are relevant, and in order not to miscalculate for sure, bet on the classic "Tartan". A suit with trousers or a skirt in this color would be a good investment for many reasons. Firstly, you can wear things as a set, or separately, combining with different basic things. And by complementing such a suit with seductive lingerie and heels, you will instantly turn a casual look into an evening one.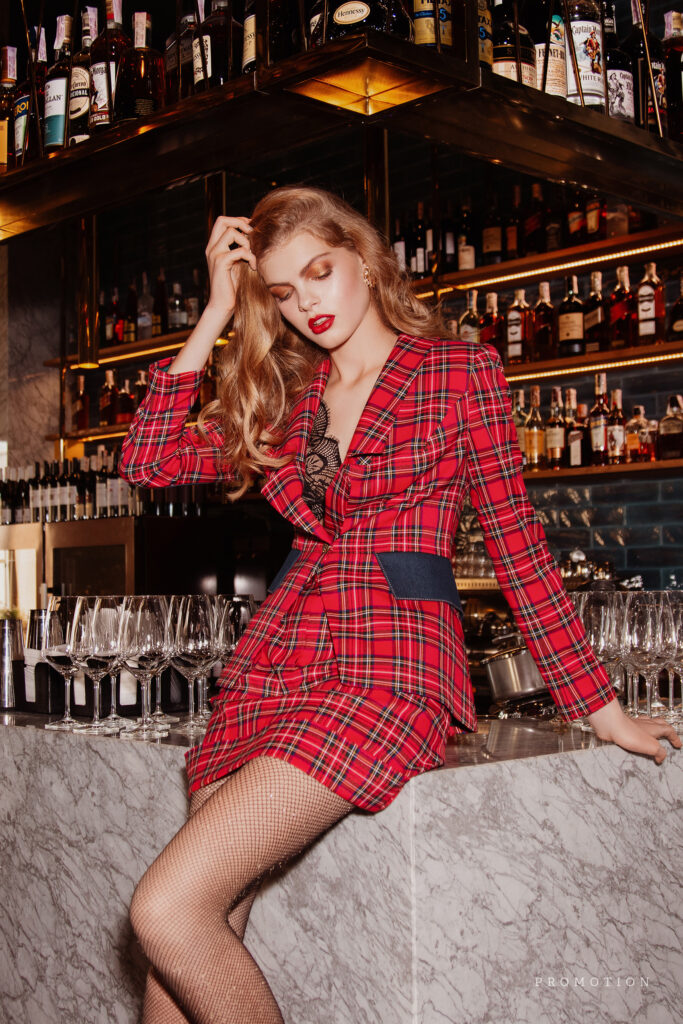 ---
Black on white
As extravagant as palazzo trousers seem to you, in fact, they are another stylish and practical find. This is a real hit of the season, which should be adopted by girls of all sizes. Such trousers beautifully emphasize the waist and, paired with a heel, visually lengthen the silhouette. Depending on the occasion, pair them with dress shirts or sheer blouses.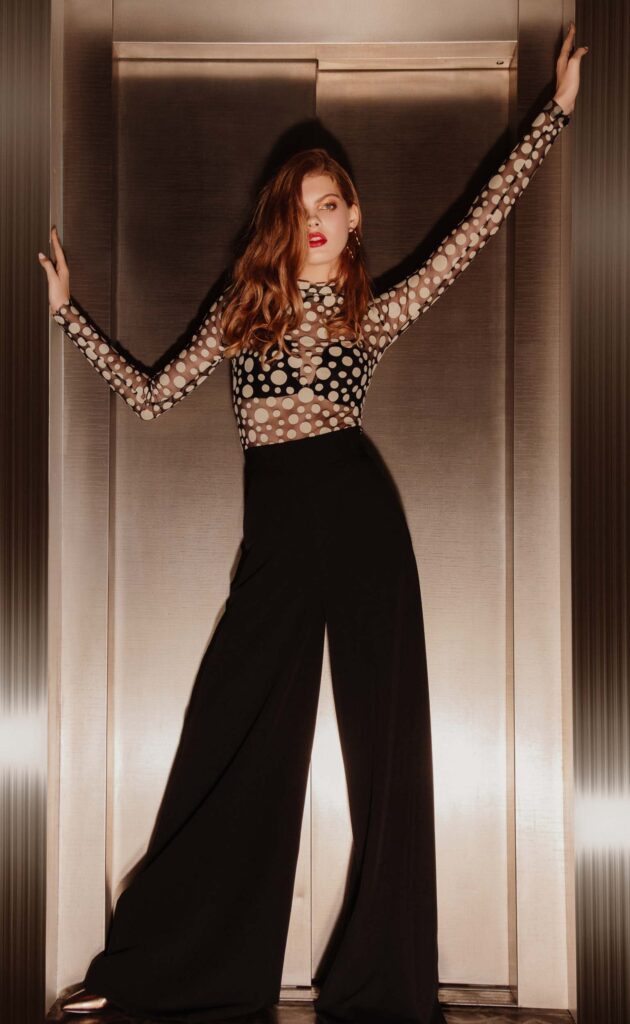 ---
Gold mine
Velor is one of the most effective options for festive looks. It has many advantages: a pleasant-to-touch texture, durability, and also does not wrinkle and shimmers very beautifully in bright light. A free-cut trouser suit will be a stylish option for a party. Complete it with a laconic belt, a pair of jewelry, and go have fun!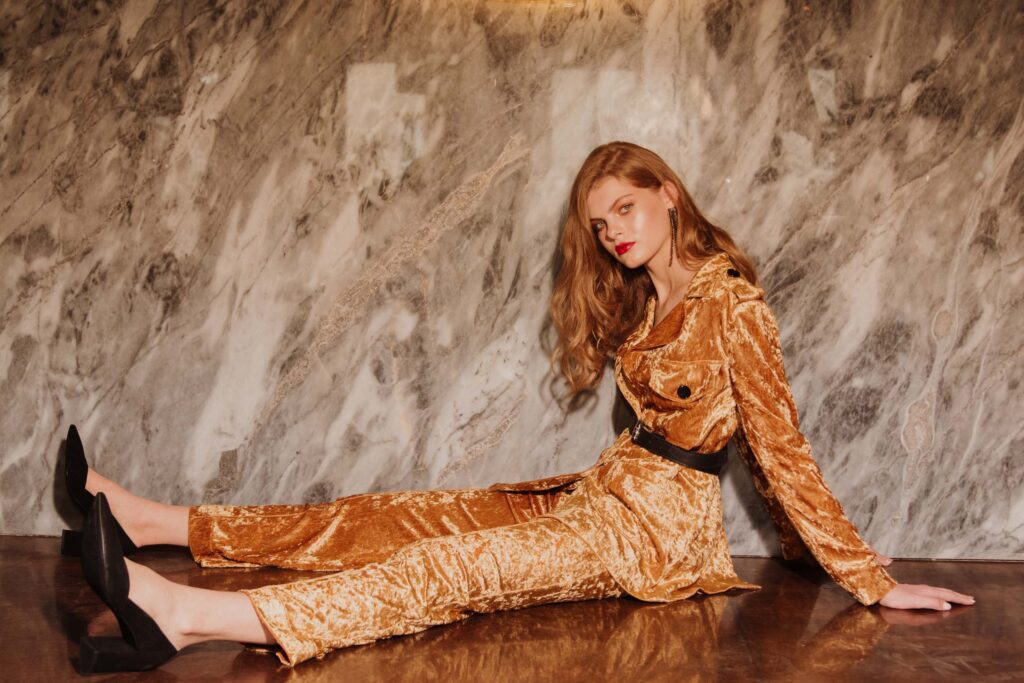 ---
Retro-wave
The Art Deco style, which emerged in the 1920s and is picturesquely presented in The Great Gatsby, inspires designers to create new fashionable creations even now. For the holidays, this is a very successful style, because it personifies luxury and fashionable chic. For the holidays, this is a very successful style, because it personifies luxury and fashionable chic. One of the most stylish New Years this season is a textured fringed coat. Beautiful, fashionable and very original!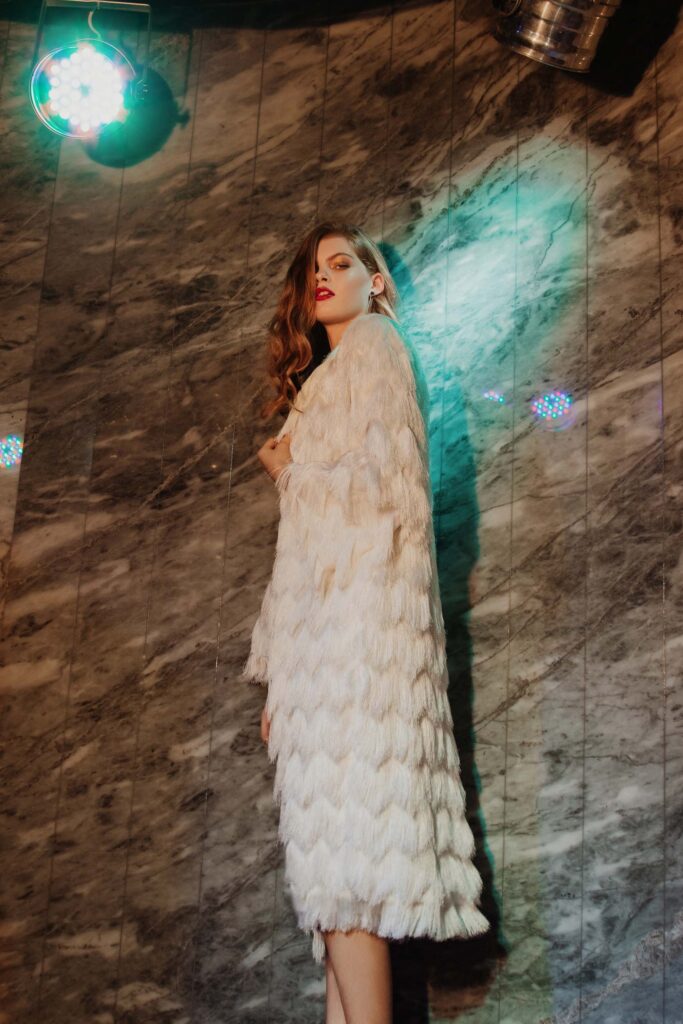 ---
Ultraviolet
The fashion for sports chic does not subside, but transforms and acquires a new trendy sound. Thanks to this, you will be able to freely appear at the party in a tracksuit. Of course, we are not talking about gym kits, but about spectacular velor outfits. In addition to the golden tones, pay attention to rich purples, blues and greens.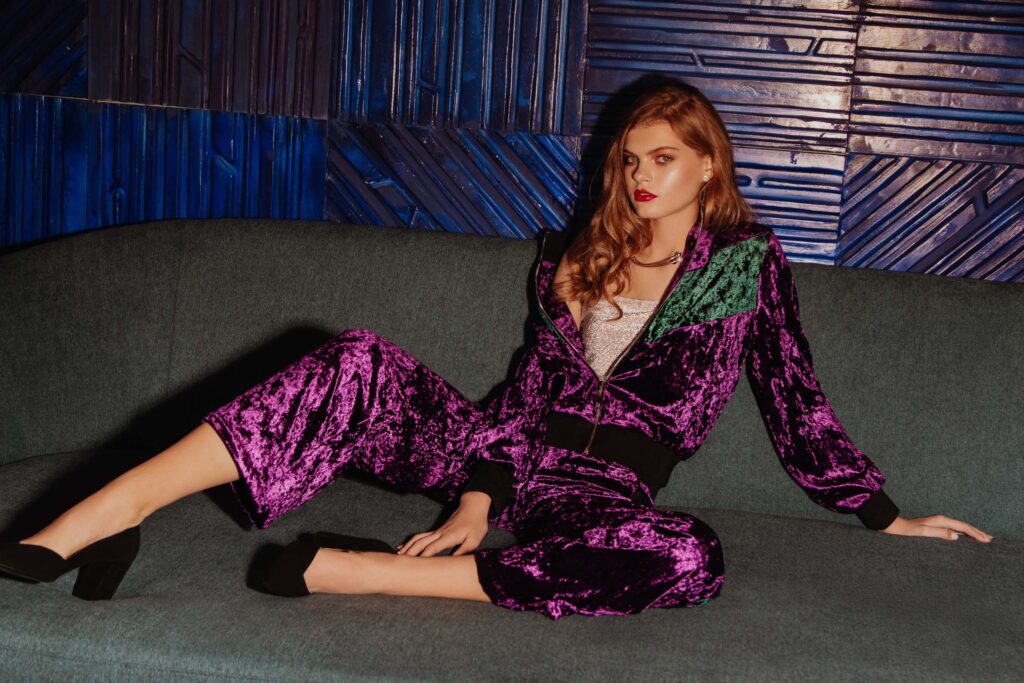 ---
Just a treasure
Large earrings are an important detail that instantly makes any look truly luxurious. Don't be afraid to take risks, and if you've already decided to bet on velor and look spectacular, go all the way!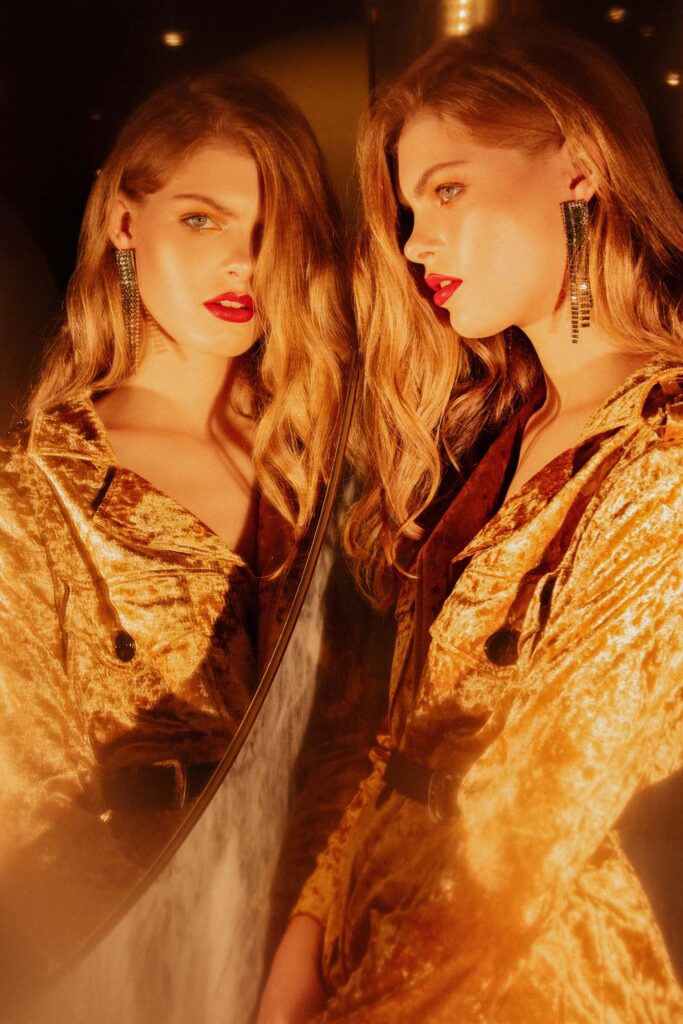 ---
Knight's move
If you think that denim is suitable only for everyday style, we hasten to convince you otherwise. The set with flared trousers, which perfectly emphasize the figure, and a fitted jacket, looks very elegant both day and evening. Also, pay attention that this transforming jacket can be shortened with a slight movement of the hand or to give a zest to the image, having unzipped only on one side.